Kinesiotherapy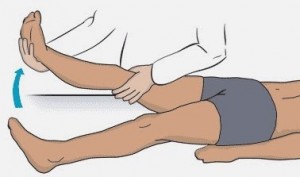 Kinesiotherapy is used to improve a person's endurance, mobility and strength. It relies on various fields of medicine and uses treatment comprising both of active and passive movements.
Active movement is a movement that is effected entirely by the patient's muscles. The patient learns to do special types of gymnastics: therapeutic exercise, yoga, Feldenkrais method of somatic education, etc.
Passive movement is the one performed by a kinesiotherapist without voluntary motion on the part of the patient. These techniques may belong to osteopathy, chiropractic, craniosacral therapy, and relaxation. The main focus of kinesiotherapy is on rehabilitation after bone injuries, fractures, chronic diseases, operations, ruptures of ligaments, arthrosis, heart attacks and strokes. It can also be used as a method of disease prevention and control.
The two basic approaches in kinesiotherapy are:
Active kinesiotherapy — that is controlled by the active tissue barrier managed by the patient.
Passive kinesiotherapy — that is controlled by the elastic tissue barrier managed by the therapist.
 Indications:
    Cervicogenic headaches
    Spasticity after a stroke
    Lumbar dysfunction
    Cervical spine pathobiomechanics
    Thoracic back pain
    Ligament sprains
    Scapulohumeral periarthritis (frozen shoulder) with adductor muscle contracture
    Coxarthrosis (1st or 2nd stage) with pathobiomechanical changes in muscle and ligaments
    Gonarthrosis (1st or 2nd stage) with muscular hypertonicity