Osteopathy for Children
Osteopaths treat babies, children and teenagers for a range of conditions. There is no age limit.
Infants aged 0 to 2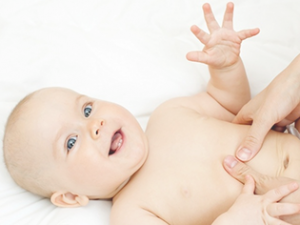 The tissues of the baby's body are designed to able to absorb most of the stresses of birth. However stresses and strains from the labour or pregnancy can lead to certain abnormalities in various anatomical and/or physiological structures, and health issues may arise. Osteopathy uses safe, respectful and effective techniques that suit infants and children. The treatment helps to ease breathing, swallowing, tummy issues, earaches, and unsettled behavior. Osteopathy can also assist with management of head shape changes/asymmetries and difficulties turning their head in one direction.
Relieving the strains with gentle osteopathic treatment can be very helpful and relaxing — especially to mothers. 
Occasionally the trauma of twisting and squeezing through the birth canal and other factors such as abnormal or long labors, inducement, ventouse and forceps can cause some abnormal strains and tension. Your baby could benefit from an osteopathic treatment in case ofdifficulties with latching and sucking, frequent spitting up post-feeding, colic, an unevenly-shaped head, disturbed sleep patterns, excessive crying, difficulties in movement.
A visit to the osteopath may also be needed if your baby got functional impairments such as torticollis, cranial bones asymmetry, otitis, headaches, back pain and scoliosis. Often classic academic treatment cannot fix such conditions, thus creating a need for alternative medicine, such as osteopathy.
Children aged 3 to 7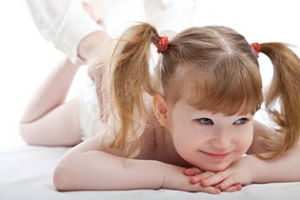 This is the age when children explore the world. They run around and move a lot, often falling down. Osteopaths monitor correct and healthy development of their bodies, allowing the kids to live and move without any troubles. Applying gentle manual treatment the osteopath can relieve the pains in the neck, knees and other parts of the body as well as the pains caused by a serious fall, influenza or flu complications. As we can see, osteopathy allows children to be in motion and grow leaving the pain aside.
Children aged 8 to 12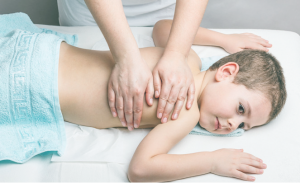 At this age children never stay at one place, they go to school, friends' houses, sports clubs and music schools, attraction parks, etc. Children spend more and more time outside and often find themselves in unfamiliar environments. During this period of growth the osteopath can help to fix the psycho-emotional imbalance and help the kid's body recover its natural healthy rhythm. Osteopathic treatment will make it easier for a child to calm down, concentrate, sleep and study better.
Teenagers aged 13 to 18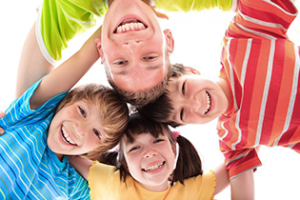 Adolescence is a period of rapid growth and great transformations in the body that affects all of its systems. Osteopathy can facilitate the transition from childhood to adulthood. Regular osteopathic checks and treatment where necessary are vital for regulating and improving metabolic processes, bringing the excess of hormones to balance, relieving pain, fatigue, and stress, removing excessive irritability.
Conditions that osteopaths treat in children and teenagers may include:
    psychomotor impairment;
    nervous system hyperexcitability;
    headaches;
    adenoids;
    meteosensitivity;
    torticollis;
    bad posture;
    hips dysplasia;
    enuresis;
    dysbacteriosis and digestive system disorders;
    difficulties with sleeping;
    low immune system and frequent colds;
    cerebral palsy;
    poor eyesight;
    cervical vertebral subluxation;
    dislocated shoulders and other joints caused by birth trauma;
    craniocerebral injuries.
The osteopathic management of children at all ages helps to ensure that every aspect of growth is taking place appropriately, resolving issues promptly as they arise and tuning in the self-regulation capabilities of their bodies.