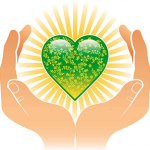 Health Monitoring
During a session of osteopathy, the osteopath influences your body using gentle techniques. A patient who visits the osteopath for the first time may have false idea about the procedure. E.g. they may think that the therapist should make their bones "crack" or "crumple" then properly. In the patients' idea, the stronger such "crack" or "crumple" is, the better is the result. And if there expectations do not come true, the procedure is of no use.
On the contrary, osteopathy is absolutely painless, and rather enjoyable. The osteopath not only affects the muscles, ligaments, bones, and internal organs with his hands, but also runs self-regulation processes of the body, which the body "works out" after the session. That is why letting you home after the procedure, your therapist asks you to observe your feelings and changes in the body.
Note or remember your new experiences. During the nest visit you will describe them to your therapist. It will allow him to choose the right way of treatment and necessary adjustment to be introduced to the procedure to achieve the best result.